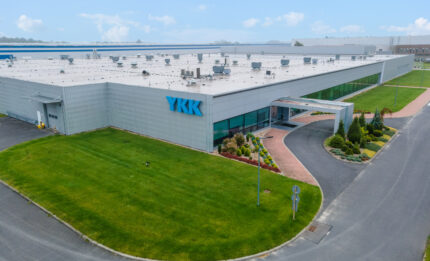 YKK Poland is a Polish sister company of the YKK Group, a world leader in the production of zips, plastic parts, snaps and buttons. The first activity started in 1991 as a representative office of YKK Germany.
Due to the good operating results, the independent company YKK Poland was established in 1996 with its headquarters in Warsaw.
Growing from year to year, the head office of the YKK Group decided to open a factory in Poland. In 2000 the construction of the factory started, which was officially opened in May 2001.
Then, in 2006, the plant was expanded.